If you remember last month's newsletter I started it with a phrase 'Spring has Sprung' well the last few weeks have certainly reversed that statement, even though it has been dry and often sunny the temperature has not been spring like, on top of that we have had good number of Southerly winds which are not good for our field. I for one have found myself returning to the car to get an extra layer on.
As I write this newsletter the news today talked about the country being gifted a mini heatwave in the middle of May, let us wait and see, we all know the Jetstream can change its mind.
Easter Egg Drop and Fun Fly
Saturday 16th April was another one of Jakes organized events titled Easter Egg Drop and Fun Fly. This event used to be regular event years ago and its good it is back on the calendar. There is a bit of a review further in the newsletter written by a returning feathered friend so I will not dwell on it too much Jake and his helper (Jason) had got there early and marked out the field with various grids/targets for the various elements of the event
For many myself included these markings where pointless as getting a bomb and spot landing on the field proved to be a challenge never mind hitting targets !!!!
The event started off by the basic rules that Jake/Jason had created being read out to the pilots. When I say basic I mean five lines of words
True to form for our club a full twenty minutes were then spent clarifying, challenging and trying to loop holes in the rules, did you expect anything else ?
Below are a few photos taken of the event. To be truly transparent and non- bias I have included a photo of myself recovering from an outfield landing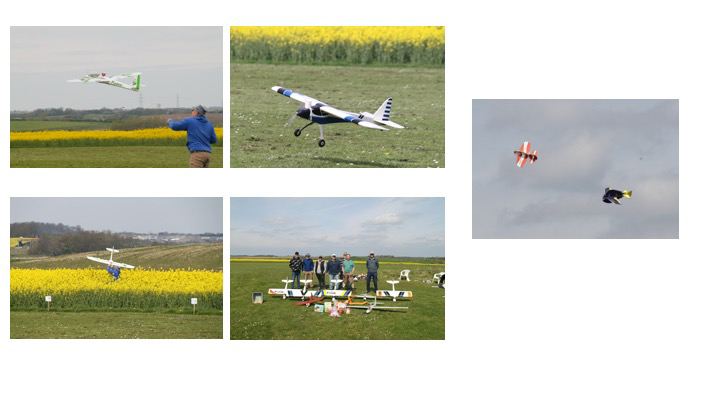 Please make every effort to support these events Jake has scheduled for the summer, a lot of effort goes into the organization of these events
Everybody who took part went away with a prize so it was a good result
Interesting Quote
John Higgins recently sent me a quote which he admits he has stolen but it's worth reading
A sign on the wall of the crew room – Lockheed SR1 Blackbird
"Yea though I fly through the valley of death I will fear no evil – for I am at Mach 3.3, 80,000ft and climbing…"
As I previously mentioned our feathered friend has returned from his enforced lay off sent the following report to myself for your enjoyment
A VIEW FROM THE HEDGE. (By Will Sparrow)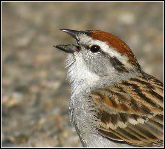 You might have heard that I have been "hors de combat" for a good few weeks. I was unfortunate to fall off my twig and ended up with a broken ankle, in a heap, in the hedge bottom! Fellow hedge dwellers were very sympathetic, but quickly decided that I was a liability to the community (injured birds attract predators) and sent me into isolation right down at the far end of the hedge until such time as I might recover. The weeks were long and tedious, even though I had many visits from friends – at a couple of twig-lengths distance, mind you. Finally I was signed off as fit to re-join the living by the local RSPB representative (actually the Wise Old Owl who, occasionally, visits the lower part of our hedge). Be in no doubt, The Bird is back!
The important bit of the hedge – the bit in line with the runway – has had its spring trim so that you lot can stand a better chance of making the landing area. Luckily, my favourite viewing twig has survived the experience so I am able to enjoy what I like doing best, watching modellers demonstrating their skills (!)
The first round of fun and frolics took place on Saturday, 16th April and was the egg dropping competition. The eggs were not real eggs but little rubber "water bombs". The models were fitted with plastic cups to hold the "egg" and then they had to drop the egg onto a target. The favoured method was to give the model a forward nose dip to release the egg. I was fully expecting (Did you notice how I resisted the pun there?) someone to watch the egg rather than the model and so dive into the ground. This did not happen as skill triumphed over instinct! The second part of the competition was to land and complete the longest timed taxi in a straight line and then to take off again. Only one person failed to comprehend that to take off again some room is required; the model was easily retrieved from the long grass. Spot landing came next and then it was prize-giving. All were awarded a prize! The event was a good bit of fun and a fitting start to the year. I noticed that all the models entered were foamies. One hedge wag described the event as "more like it's a knockout in a ceiling tile factory!"
The trend towards foam models continues to gather pace. The sophistication, size and cost of these models is forever moving upwards. If you had been told that it is now possible to buy a large, scale jet model, complete with gas turbine, that comes completely finished and painted, has retracts, flaps and lights and comes totally pre-programmed for flight with all the flap/elevator compensations built in, perhaps you would not believe it: you would be wrong to do so! All that is required of the owner is to make one connection to his receiver via S-bus. I have seen the future and I have seen the model fly. In the air you could imagine that you were watching the real thing. Totally superb!
I worry that foam models, and the instant flying fix that comes with them, means the demise of the aero modeller as a species. Folk who build their own aeroplanes are now diminishingly rare. You still have one or two in your most excellent club – even though all would probably admit to owning the odd artf or even – dare I say it – a foamie.
Enjoy the spring and may all your take-offs match your number of landings!
WS
Trainers
Below is the list of current trainers for the club. Get to know these people if you are learning to fly. Ask them for their phone numbers so that you can ring them to check availability. This save's wasted journeys which can lead to frustration for trainees.
Jason Reid, Mark Conlin, John Higgins, Brian Holdsworth, Chris Vernon, Andy Harrison, Jim Sheldon, Paul Cusworth, Justin Goldstone and Kevin Watson.
The vast majority of these trainers are in employment so their availability is governed by their work. Please bear this in mind when arranging a flying session
Don't forget the main training session during the summer is Wednesday nights, weather dependant of course
Reminder of up and coming events this summer:
Electric Fly In 14th May
All things electric, gliders, EDF jets or foamy's all welcome! Open to all clubs with BMFA membership. Refreshments available on the day.
Jet Day Sat 11th June
Let's burn some kero! Get you jets out be it turbine or EDF, open to all clubs with BMFA membership and B cert needed to fly turbine jets. Refreshments available on the day.
BMFA North Western Scale Event Sun 10th July
A BMFA organised scale event. All club members welcome to enter. Refreshments available on the day. Gate opens at 9AM flying from 10AM.
Annual Club Fly- In Sat 23rd July
Our annual club fly in, open to all clubs with BMFA membership, a day to relax and enjoy flying. The whole family welcome to come, refreshments available on the day along with a raffle.
Aero Show Trophy Sat 17th September
Our annual club aero show competition. Fly a simple scale schedule.
Rough with The Smooth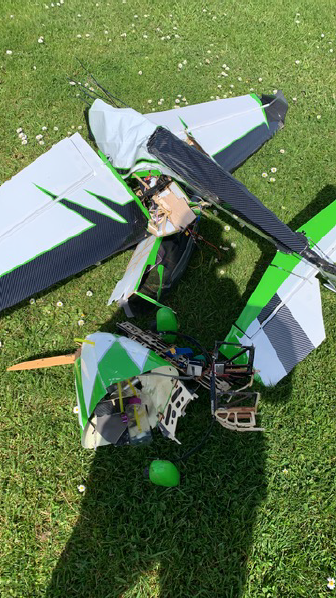 The thing with this hobby we do is that occasionally there is a down as to the preferred up
This happened to me recently with brand new Pilot RC Extra. I had waited for weeks for favourable conditions to test fly it. After the maiden flight a check over was done and three more flights were undertaken, the last of these flights brought forward the expiry date on the beautiful model. Why it happened is still a mystery.
We have all experienced the drive home with the now IKEA flat pack model
My spirits were lifted though upon unpacking the said flat pack model, my wife greeted me 'Was that meant to happen, does Jake not sell glue that can mend it'
I will sign off with them uplifting words
Stay Safe
Chris V