Spring has sprung as they say!!!
It finally feels like the dreary days of winter are slowly leaving us behind however it is the UK so expect snow and gales for a few more days yet
The recent spell of sunny and warmer weather brought some good flying days with a splendid turn out at the field. We did have an observer at the field, read on to see who it was and what he witnessed
Field Reminders Going Forward
A couple of points that need to be pointed out
Remind yourself of the field flying hours, these are on a poster attached to the club hut at the field. Regardless of your model type or if you are flying on your own these have to be adhered to
Locking of the gates. If you are the last person to leave the field please ensure that locks on both gates are locked and the combinations on the lock are moved away from the opening code. There have been reports of the gates being not shut correctly even when the stables folk have gone
Action Photographs
We were fortunate enough to be visited by a very keen amateur photographer the other weekend. His name is Stan Pearson and he wanted some action shots to enter into his photographic club's competition.
Stan very kindly sent some of the photographs over and I have included some of them below for your enjoyment and amusement.
Stan wants to visit the up and coming events we are holding. If you see on the field please make him welcome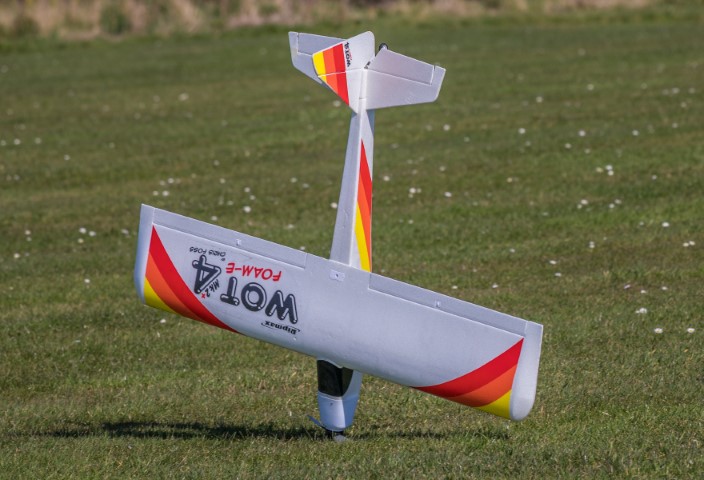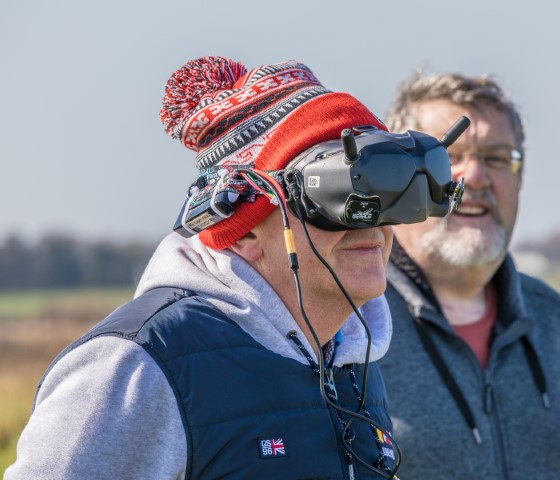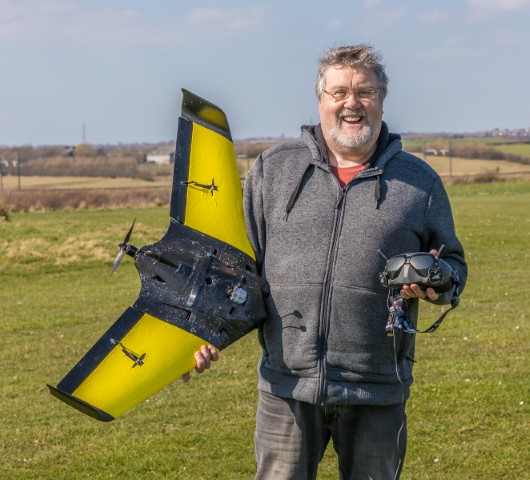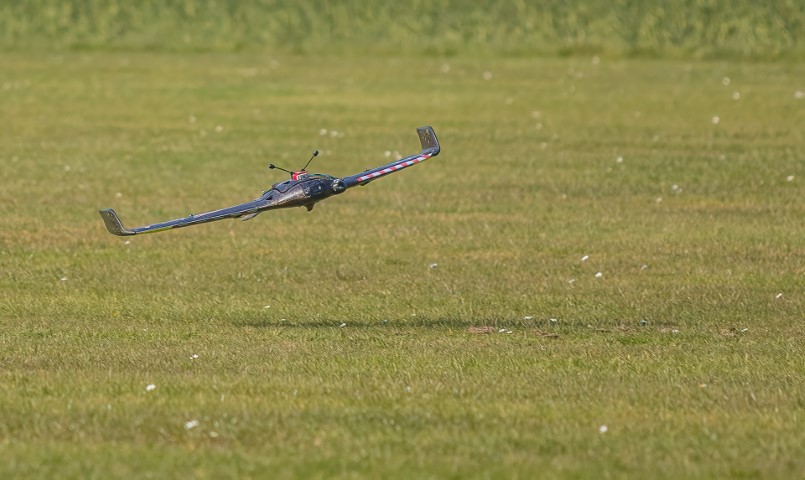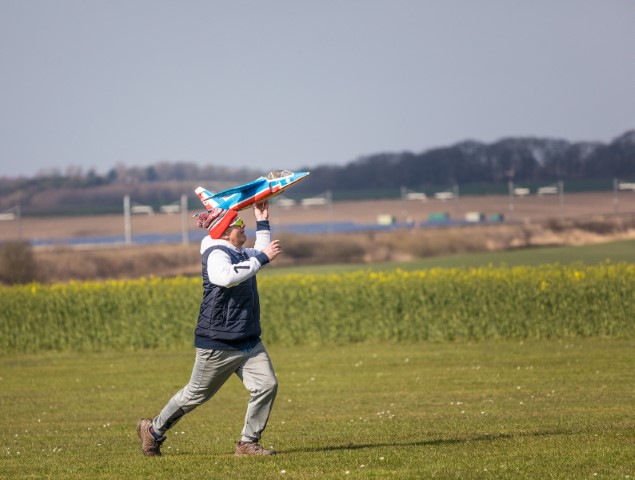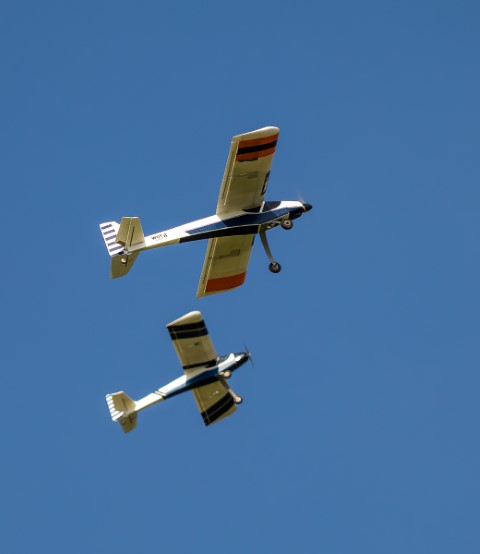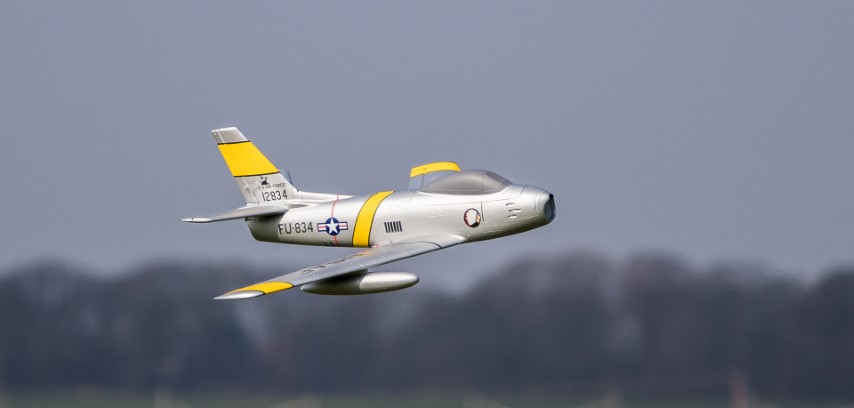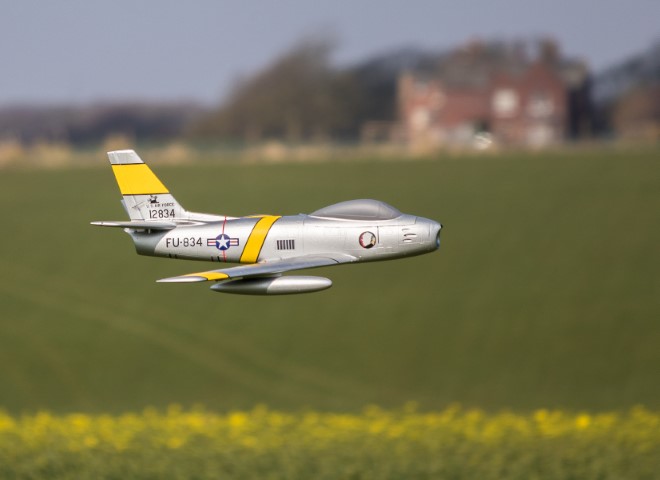 Thanks Stan for the photographs. I am sure you would agree that they are splendid photographs.
A Temporary View From The Hedge By Christopher Robin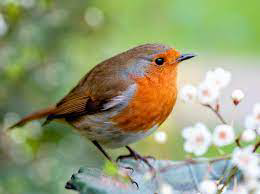 I recently received a tweet from my friend Will Sparrow. The tweet asked me to check on his hedge as he was worried about squatters moving in. This was good timing as the weather forecast was good and I needed to exercise my wings
The update on Will is that the RSPCA vet has signed him off and he has had a practice flutter of his wings but no flight has been had just yet
Will had filled me in on what to expect from my visit to his hedge so I did have some idea as to what should be going on
Upon my arrival I found a couple of grubs and a supply of water to set me up for the day
It was superb weather with many different types of aircraft turning up to fly. What I did notice was that many of them appeared to be constructed from recycled foam food trays but they flew extremely well
I noticed that the field was in very good condition, freshly mown in fact and the size of the field is brilliant, it must be circa 60 metres diameter if not more
My rate of chirping increased to fever pitch because even though the field is of considerable size a couple of pilots decided to land in the adjacent crop field, perhaps they were playing hide and seek
Will had briefed me on the basic layout of an aircraft, wing, fuselage and tail plane. I could see this layout on the aircraft from my hedge
One type of aircraft is called a glider I was told by Will, Will described them to me as graceful aircraft using natures air currents like Will and I to navigate many miles and hundreds of feet vertical (sometimes !!)
There was one such type of these aircraft flying on the day I was there. For some reason the pilot decided he did not want to stick to the standard configuration of aircraft and decided to eject his tail plane, this resulted in some strange flying techniques and some non- aviation words being spoken
Good news is though it has since been spotted flying again
I had noticed during my observations that the aircraft tended to go in a forward direction to get airborne. Will had explained this is needed to generate something called lift which make the aircraft skywards
One such aircraft which must have been experimental adopted to go backwards to try and generate this lift.
Many experts were huddled around this aircraft with the owner being integrated as to what he had done. Once again I heard non-aviation words being spoken but I did pick up on a couple of comments
'motor in backwards' 'how have you managed that'
Well that's my report finished which I have fed back to Will
Trainers
Below is the list of current trainers for the club. Get to know these people if you are learning to fly. Ask them for their phone numbers so that you can ring them to check availability. This save's wasted journeys which can lead to frustration for trainees.
Jason Reid, Mark Conlin, John Higgins, Brian Holdsworth, Chris Vernon, Andy Harrison, Jim Sheldon, Paul Cusworth, Justin Goldstone and Kevin Watson.
The vast majority of these trainers are in employment so their availability is governed by their work. Please bear this in mind when arranging a flying session
Don't forget the main training session during the summer is Wednesday nights, weather dependant of course
Reminder of up and coming events this summer:
Egg Drop and Fun Fly Sat 16th April
Easter extravaganza, bring your funkiest looking planes and have some fun! Strap a cup to your plane and drop an egg (water bomb). Other fun events will be organised on the day. Prize for the funkiest looking plane! Whole family welcome.
Electric Fly In T(TBD)
All things electric, gliders, EDF jets or foamy's all welcome! Open to all clubs with BMFA membership. Refreshments available on the day.
Jet Day Sat 11th June
Let's burn some kero! Get you jets out be it turbine or EDF, open to all clubs with BMFA membership and B cert needed to fly turbine jets. Refreshments available on the day.
BMFA North Western Scale Event Sun 10th July
A BMFA organised scale event. All club members welcome to enter. Refreshments available on the day. Gate opens at 9AM flying from 10AM.
Annual Club Fly- In Sat 23rd July
Our annual club fly in, open to all clubs with BMFA membership, a day to relax and enjoy flying. The whole family welcome to come, refreshments available on the day along with a raffle.
Aero Show Trophy Sat 17th September
Our annual club aero show competition. Fly a simple scale schedule.
Stay Safe
Chris V