B&FRCMS is a long-established club (since 1958) and is affiliated to BMFA (the national body). Members' interests cover all aspects of fixed-wing models from gliders to jets, sport models to scale masterpieces.
The club always extends a warm welcome to new members, whether they be experienced flyers or beginners wishing to discover, or re-discover, the joy and satisfaction to be had from model aviation.
Beginners will find the club's training programme enables them to make quick progress in the hobby, with experienced instructors always ready to help. The club has BMFA examiners who will guide the tyro pilot towards his/her "A" certificate. "B" certificates can be taken as the pilot becomes more experienced.
The club's prized asset is its splendid flying site – probably the best in the North West of England: 130m X 60m of well-maintained grass. The runway aligns with the prevailing W/E wind direction, with the pilots flying whilst facing north – sun in the eyes is never a problem. There is ample car parking next to the club hut.
Flying events and competitions, as well as social events, are organised, mainly in the summer months. If you wish to join us, please email or use the membership application form. Best of all, why not come for a visit on a busy Sunday afternoon? You won't be disappointed
---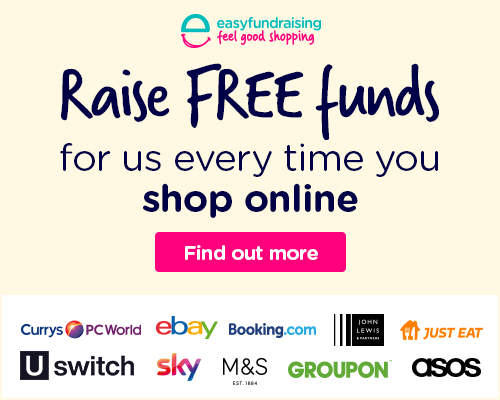 Did you know that whenever you buy anything online – from your weekly shop to your annual holiday – you could be raising free donations for Blackpool & Fylde Radio Controlled Model Society with easyfundraising?
There are over 4,000 shops and sites on board ready to make a donation – including eBay, Argos, John Lewis, ASOS, Booking.com and M&S – and it won't cost you a penny extra to help us raise funds.
Please support us here.
Upcoming Events
More info on events here
5 October 2022

23 October 2022

2 November 2022

5 November 2022

7 December 2022
Flying Times
1st October to 30th April
| | | |
| --- | --- | --- |
| Day | Electric | IC & Jet |
| Monday | 09:00-19:00 | 09:00-19:00 |
| Tuesday | 09:00-19:00 | 09:00-19:00 |
| Wednesday* | 09:00-21:00 | 09:00-20:00 |
| Thursday | 09:00-19:00 | 09:00-19:00 |
| Friday | 09:00-19:00 | 09:00-19:00 |
| Saturday | 09:00-19:00 | 09:00-19:00 |
| Sunday | 10:00-19:00 | 10:00-19:00 |
| Bank Holidays | 10:00-19:00 | 10:00-19:00 |
*IC trainers permitted until 21:00 on Wednesdays
1st May to 30th September
| | | |
| --- | --- | --- |
| Day | Electric | IC & Jet |
| Monday | 09:00-21:00 | 09:00-20:00 |
| Tuesday | 09:00-21:00 | 09:00-20:00 |
| Wednesday* | 09:00-21:00 | 09:00-20:00 |
| Thursday | 09:00-21:00 | 09:00-20:00 |
| Friday | 09:00-21:00 | 09:00-20:00 |
| Saturday | 09:00-21:00 | 09:00-20:00 |
| Sunday | 10:00-19:00 | 10:00-19:00 |
| Bank Holidays | 10:00-19:00 | 10:00-19:00 |
*IC trainers permitted until 21:00 on Wednesdays